Omaha Steaks - Creative Campaign
or: How we celebrated the irrational carnivore inside each of our consumers.
current situation -
"Meat in the Mail"
While Omaha Steaks' sales numbers have continued to grow over the last five years, the brand is facing competition from more artisan food and meat delivery services. Meal kits are also encroaching on the frozen foods market, offering an alternative to Omaha Steaks' frozen options. As a leader in the category of all things meat, we set out to create a campaign for Omaha Steaks that celebrated the importance and influence of meat in a shifting food landscape.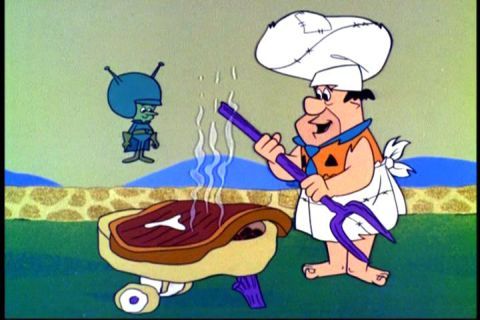 the insight -
what we know vs. what we want
Many of the people we spoke to voiced an awareness of the effects of meat on their health and a desire to eat 'better'. But the awareness did not always translate into action, and lessening the intake of meat seemed to translate into more of an aspiration than anything else. The way we treat meat is different than any other food group and Omaha Steaks was no different; the idea of having a three-pound $100 ribeye delivered to our doorstep is inherently absurd, but that has yet to stop us from adding it to our cart.
Activations
Just like a good steak makes our customers feel, we wanted the rest of our campaign to feel a little funny. We start with a new layout of our receipt in the form of a certificate of marriage, strengthening the bond between man and meal. After that, we take to tailgates with branded gear from Omaha Steaks, such as charcoal grills and rubber stamps marking your meats with our updated branding (something you never knew you needed).
The soothing sounds of meat
The absurdity doesn't stop there. We're jumping on the bandwagon of everyone's favorite new trend, ASMR, to bring our customers the sweet sounds of grilling steaks, sizzling chicken and grinding pepper. Extending Omaha Steaks onto platforms like YouTube and Spotify will enhance the absurdity that we hope to bring alive in the brand.
MY ROLE
Consumer Research / Category Audit / Strategic Positioning / Concept Development / Meat-Buyer
CAST & CREW
Joe Jones (Art Direction), Lars Johnson (Copy Writing).